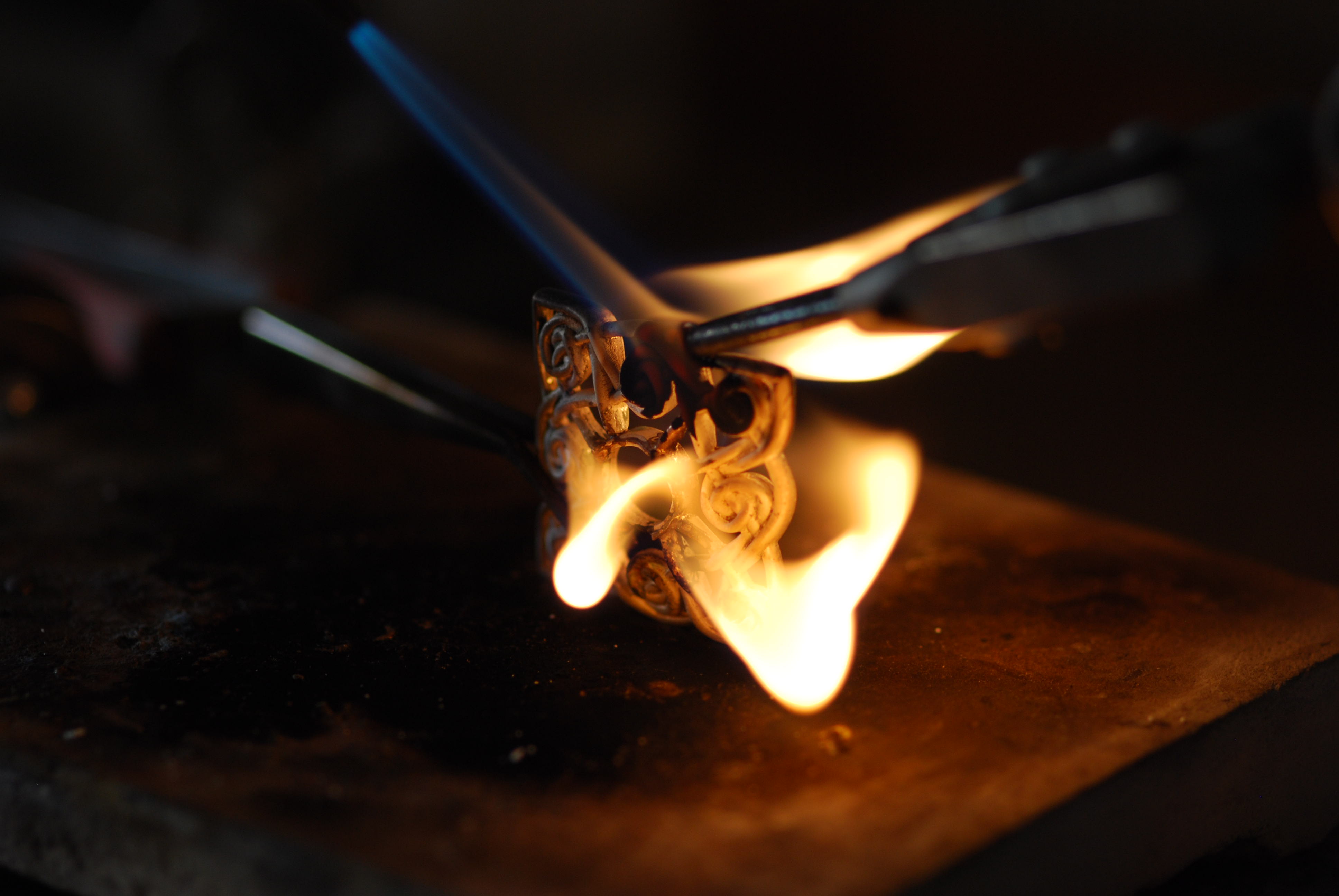 What are the best tools for soldering?
If you're a jeweler who hasn't tried soldering, you may be wondering what to equip for the process. There are certain tools that are absolutely vital to solder properly and improve your end result. Here are 5 soldering tools that we always use and recommend them as must-haves for jewelers.
Soldering Jig
A soldering jig is any device used to apply pressure upon, fasten, support, or enclose a workpiece to make it stationary, or to hold in position the parts being soldered. Use it in cases where simple gravity alone cannot be depended upon to do the job.
Binding wire

This is probably the most common soldering jig. When using binding wires, you need to pass it around the parts to be held or forced together. Then, twist the two ends together with pliers.
Binding Wire, Rio Grande
Soldering block

The platform to protect your bench surface not overheat or brane while soldering.  It is made with a few types of materials, including charcoal, ceramic and wire (soldering wig) and so on to suit difference situation depending project.
Soft Charcoal Soldering Block, Rio Grande
Tweezers

Tweezers are pincer-like instruments used for acts of grasping, squeezing, twisting, extracting, or handling an object. Any kind of tweezers can be used as soldering jig, but those with locking points (spring tweezers) are preferred to those without.
Stainless Steel Stand-Up Straight Cross-Lock Tweezers with Fiber-Grip Handles, Rio Grande
Third hand soldering stations

Keep both hands free and components in place with these bench top work stations. Set or mount them on the bench for sturdy support. Double third hands allow jeweler to set up complex operations, then solder them while they're held securely in place.  Use single third hands for simpler operation and for easy portability.
Heetrix Rotating Solder Station With Third Hand
Which soldering tools do you consider must-haves? Let us know in the comments below!